Commercial Roofing in Charlotte, NC
Protect Your Business With a Roof That Will Last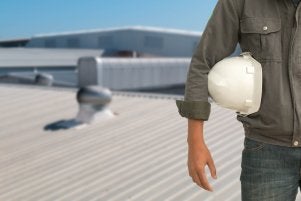 When it's time to repair or replace a commercial roof in Charlotte, it's time to call Time to Roof. For more than two decades, we've been providing high-quality roofing services to businesses throughout Charlotte. No matter how big or small your facility, we'll find a roofing solution that's just right for your needs and budget.
Our Charlotte roofing services include:
TPO
PVC
Slate
All types of metal
Steep-slope roofing
Flat and low slope roof systems
PremiumCoat® sustainable roofing
Fluid applied sustainable cool roofing systems (FASCRS)
The Leader in Environmentally-Safe Waterproofing Systems
In addition to the commercial roofing services offered by Time to Roof, we also have the ability to waterproof just about anything. Protect your business against water damage by waterproofing your roof, walls, flashing, and more. Our U.V. resistant elastomeric compound reduces heat and lowers energy costs in the process. To learn more about our Charlotte roofing and waterproofing services, call Time to Roof today at (980) 722-2759.