Charlotte Roofing Repair
Servicing Residential & Commercial Properties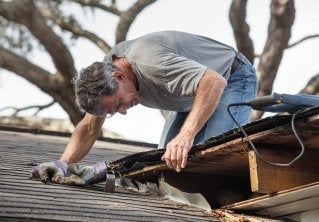 Whether it's your home or business, you can depend on the strength and integrity of your roof. When that roof falls into disrepair, the wellbeing of both people and property is jeopardized. At Time to Roof, we've been handling Charlotte roofing repairs for more than 20 years, helping to protect families and businesses throughout the region.
Replace or Repair? What Are My Options?
It is often difficult to know whether a damaged roof can be repaired or needs to be replaced entirely. At Time to Roof, we will help you determine whether roof replacement or repair is in your best interests. To do so, we will consider a number of factors.
These are some of the things we will look at:
Age of the roof
Nature of damage
Long term cost of replacement versus repair
Time to Roof also handles gutter repair and external waterproofing. We understand that budgets are tight and will work with you to find the most cost-effective solution for your Charlotte roof. Call us at (980) 722-2759 today for a free estimate.