Residential Roofing in Charlotte
Talk to the Roofing Experts at Time to Roof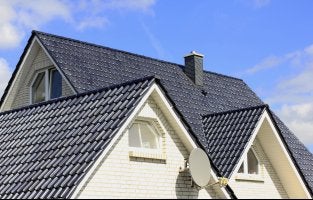 If you're in need of a new roof, or your existing roof is in need of repair, look no further than Time to Roof. For more than 20 years, we've been installing and repairing residential roofs and gutters throughout Charlotte. No matter what kind of roof you have or would like to have, Time to Roof has the experience and know-how to get the job done right the first time.
Our Charlotte roofers service and install:
Tile roofs
Slate roofs
Metal roofs
Cedar roofs
3-tab shingles
Architectural style shingles
Energy-efficient Solutions for All of Your Charlotte Roofing Needs!
Need a flat roof solution for a sunroom, garage, or porch? Time to Roof can help you there as well! No matter what your roofing needs, our high-quality, energy-efficient materials and skilled roofers can provide you a roof that looks great and is built to last. Give us a call to receive a free estimate today at (980) 722-2759!